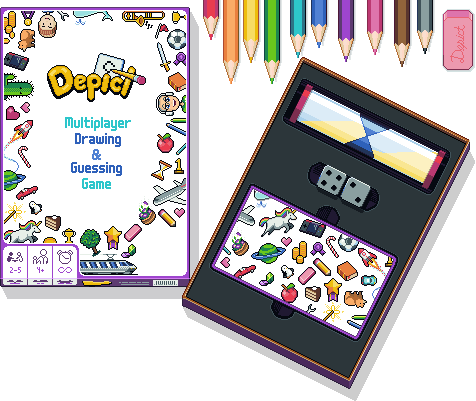 Depict
Depict Early Access Now Open!
---
Download and Share Your Thoughts!
After two years of hard work we're ready to open Depict for early access. We're excited to hear your feedback. Grab a copy on your favorite platform, invite your friends and let us know what you think.

Upcoming Live Stream
We'll be streaming Sunday March 12th @ 12 PM Pacific Time as part of the Seattle Indies Show & Tell.
We'll also be hanging out in the official Depict Discord